WEEKLY  WORSHIP SERVICES
Holy Eucharist
is celebrated at 5 pm on Saturdays (said service) and at 10 am on Sundays with Sung Service featuring our professional quartet and organist, Maria Zengion.
Wednesdays we have a weekly "Healing Eucharist" at 12:10 PM.
FALL RETREAT DAY 
Finding God in Ordinary Time – A Fall Retreat Day with Christine Eberle, September 28, 2019 2-5PM
We believe that our God is present in all things, but sometimes it is difficult to spot the Divine presence right in front of us.  This afternoon program will include presentation and reflection, prayer and conversation.  Together we will consider ways to notice the presence of God in our everyday lives, and to listen for the voice of the One who is endlessly communicating with us.
Our presenter will be Christine Marie Eberle, author of
Finding God in Ordinary Time.
Christine passionately connects Scripture, spirituality, and everyday life.  A college campus minister for 26 years, she now devotes her time to retreat facilitation, public speaking, and spiritual writing.  She also serves as an adjunct faculty member in Religious Studies at Gwynedd Mercy University outside Philadelphia.  Her first book, Finding God in Ordinary Time, was published in 2018 by Green Writers Press.  You can learn more about her at
www.christine-marie-eberle.com
.
Fee: $25 and may be paid at the door (check or cash). To register, call (570) 342-7654 or email mthrbarnes@gmail.com
Copies of Christine Eberle's book will be available for purchase and may be autographed. Scholarship is available upon written request to Mother Rebecca Barnes at mthrbarnes@gmail.com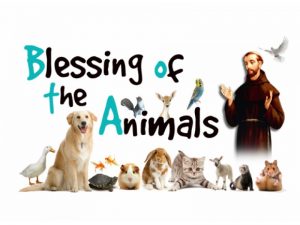 St. Luke's Annual First Friday Blessing of the Animals
October 4, 2019, 7PM  
(Doors open from 6:00 pm – 9:00 pm.)
Pet Blessing will be at 7:00 P.M. All pets are welcome (leashed or in cages, please).In addition to the blessing service, we will have special guests in Kreitler Hall: Cameron from CDE Exotics with his host of reptiles will give a hands on learning experience, Dancing Therapy Dogs, and Pawsitively in Stitches, and organization benefiting needy adopted cats.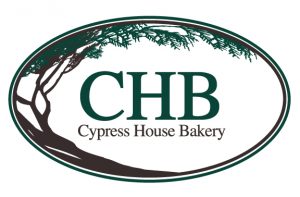 ECW of the Diocese of Bethlehem is supporting Cypress House Bakery as their 2019 Diocesan Convention Project
Cypress House at St. Luke's is a newly affiliated 501(c)(3) non-profit organization of St. Luke's Church, Scranton.
Located in center city Scranton, St. Luke's has long had a focus on reaching out to the community and living into our historic motto "in the heart of things."  In that same spirit, Cypress House at St. Luke's, has been established as a faith-based organization that will offer social services based upon the needs of our community. The inaugural program of Cypress House will be a bakery which will serve as a prison re-entry program.
A study by the Vera Institute shows that while the number of people held in local jails on any day in the United States has increased four-fold since 1970, the jail incarceration rate of Lackawanna County has increased by more than 15 times between 1970 and 2014. Amongst Scranton's local prison population, minorities are 12 times more likely to be imprisoned here than whites (the national rate is 4 times). The local re-entry task force indicates that despite an incarceration population of over 1000, only 50-60 supportive employment opportunities exist in the community.
Using HomeBoy Bakery of Los Angeles, California as a prototype, the long term goal of Cypress House is to develop a viable business run entirely by those re-entering society to rival local commercial bakeries in daily production and sales volume. 
Its short-term goal is to teach marketable skills via the development of a menu of gourmet sandwiches which will be freshly made using top-quality ingredients and homemade bread that is baked daily on the premises. The sandwiches will then be hand-delivered to downtown businesses by Cypress House employees. In addition to job training, the program will be directed by a social services professional highly skilled at counseling, as well as vocational training in a culturally sensitive manner. Actual apprenticeships will be awarded by a licensed baker.
Through Cypress House, we hope to live more deeply into God's call to seek and serve Christ in all persons and to respect the dignity of every human being.
Please help us support this inspired ministry by sending a check payable to: EPISCOPAL DIOCESE OF BETHLEHEM
memo line: CYPRESS HOUSE BAKERY
And send to: Diocesan House, 333 Wyandotte St., Bethlehem, PA   18015
ADDITIONAL EVENTS
Centering Prayer Group: 
Each Thursday evening at 5:30PM an ongoing weekly Centering Prayer group meets at St. Luke's. Centering Prayer is a contemplative form of prayer geared toward the cultivation of interior silence or "centering." This form of prayer invites one to enter into a deeper relationship with God by being open and receptive to the presence and action of God in our lives and to the Spirit that dwells within us. Weekly sessions will include prayer, a contemplative walk. Currently, we are heading and reflecting on Richard Rohr's book,
Everything Belongs
. No prior experience is necessary. For more information, please contact Mother Barnes at
mthrbarnes@gmail.com
or call the parish office.   **
Please note, there will be a temporary change in the meeting time for the group. Centering prayer will be held on Tuesdays on September 10, 17, 24, October 1 and 8.
On October 17
th
, we will return to our Thursday schedule.
Safety Net Volunteers needed:  Monthly volunteers are needed to work a four-hour (12-4) shift at the door; a sign-up sheet is located in Israel Lounge. If you are available and can assist in this way, or have any questions, please contact Robin O'Hearn at (570) 963-5407. There is an ongoing need to restock the food pantry shelves for our neighbors in need. Items needed are:  Canned fruit or meat—soups, tuna;  Boxed pasta/Spaghetti; Pasta sauces; Canned Chef Boyardee; Macaroni & Cheese Dinner; Peanut Butter/Jelly; Rice;  Juices: (100% juice) orange, apple; Boxed Cereal; Shampoo and Deodorant;  Baby wipes; Diapers—3, 4, 5; Razors (Men's & Women).
Upcoming Concerts at St. Luke's
Classical Guitar Society of NEPA – Recital with Raphaël Feuillâtre. Raphaël Feuillâtre is the 2018 Winner Guitar Foundation of America International Concert Artist Competition. Recital will be Saturday, September 21, 2019, 8:00 PM. Doors open at 7:30. Free Admission.
Aaron Patterson Organ Recital – Sunday, October 13th at 4PM. Recitalist Aaron Patterson will perform works by Bach, Frank, Gershwin, Persichetti, and Lanlais. Mr. Patterson is an organ student at the Curtis Institute of Music, Philadelphia. He received first prize in the 2017 Albert Schweitzer Organ Competition (where he also received the audience prize) and the 2016 West Chester University International Organ Competition.
Office hours – The parish office is open Tuesday – Friday from 8:30 A.M. to 3:00 P.M.  In the event of a pastoral emergency, Mother Barnes may be reached on her pastoral cell phone, (646) 533-1836.