ANNOUNCEMENTS AND UPCOMING EVENTS
Shining Our Light – Annual Stewardship Campaign: On Sunday, October 6, 2019, we launched our Annual Stewardship Campaign. On Sunday, November 17th, we will have the ingathering of pledges. The members of this year's Stewardship Committee are: David Wegner, Carol McMullen, Jane Merolla and Deirdre Frazier. The program we will use this year is an ongoing year-long program offered through The Episcopal Network for Stewardship (TENS). TENS has chosen "Shining Our Light" as the theme for 2019.                                   
"This year's stewardship theme, "Shining Our Light," taken from the fifth chapter of Matthew's Gospel, speaks to us as individuals and as a community of faith. Individually, each of us is called to make sure we are letting God's light shine through our work, our friendships, our service and our giving. We are called to be light bearers. It is a powerful calling. While during this pledge drive, each of us is asked to make a generous financial pledge for the coming year, we're also grateful for the many gifts of time, food, and skills from virtually every member of this church. We hope you'll join us as we work together to shine our light in church, in our community and in our lives."
— The Stewardship Committee
______________________________________________________________________________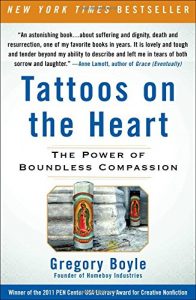 Tattoos on the Heart: The Power of Boundless Compassion –
A Parish Community Book Study.
Beginning on Sunday, November 3 at 12PM, James Smurl, seminary intern, and Mother Barnes will co-lead a study of Fr. Gregory Boyle's powerful book, Tattoos on the Heart.
As a pastor working in a neighborhood with the highest concentration of murderous gang activity in Los Angeles, Fr. Gregory Boyle created Homeboy Industries, an organization to provide jobs, job training, and encouragement so that young people could work together and learn the mutual respect that comes from collaboration. Tattoos on the Heart is a breathtaking series of parables distilled from his twenty years in the barrio.
Homeboy Bakery is the inspiration for our Cypress House at St. Luke's Bakery, a prison re-entry program. As this new imitative is in development, this book study is timely for our parish as we continue discerning and listening to God leading us into new areas of ministry and service. Tattoos on the Heart offers food for deep reflection.
"Our common human hospitality longs to find room for those who are left out. It's just who we are if allowed to foster something different, something more greatly resembling what God had in mind. Perhaps, together, we can teach each other how to bear the beams of love, persons becoming persons, right before our eyes. Returned to ourselves." (Fr. Greg Boyle, S.J.)
 ____________________________________________________________________________ 
Centering Prayer Group: Each week an ongoing weekly Centering Prayer group meets at St. Luke's. Centering prayer now meets on Tuesdays at 5:30 pm.
Centering Prayer is a receptive method of silent prayer that prepares us to receive the gift of contemplative prayer, prayer in which we experience God's presence within us, closer than breathing, closer than thinking, closer than consciousness itself. This method of prayer is both a relationship with God and a discipline to foster that relationship. Centering Prayer is not meant to replace other kinds of prayer. Rather, it adds depth of meaning to all prayer and facilitates the movement from more active modes of prayer – verbal, mental or affective prayer – into a receptive prayer of resting in God. Centering Prayer emphasizes prayer as a personal relationship with God and as a movement beyond conversation with Christ to communion with Christ. Weekly sessions will include prayer, a contemplative walk, and study writings from the Christian Contemplative tradition. No prior experience is necessary. For more information, please contact Mother Barnes at mthrbarnes@gmail.com or call the parish office.
_____________________________________________________________________________
Social Justice Book Club
November 18, 2019, 6:30PM #NeverAgain
The Albright Memorial Library and St. Luke's Episcopal Church present a night of discussion.
"Two survivors of the mass shooting at Marjory Stoneman Douglas High School in Parkland, Florida, offer an in-depth look at the creation of the #NeverAgain movement, which advocates for tighter gun regulations to prevent gun violence."
Borrow a copy of this month's book club selection, #NeverAgain by David Hogg and Lauren Hogg from the library or get a 40% discount when you order a book club title at Library Express, 2nd Floor at the Marketplace at Steamtown, 570-558-1670. The Social Justice Book Club meets in the Community Room of the Children's Library, 520 Vine St. Scranton, PA.
 ______________________________________________________________________________
PAUSE WITH PITTSBURG
Jewish Community Center, 601 Jefferson Ave, Scranton – October 27, 4:30pm
Honor. Restore. Connect.
Nearly one year ago, the American Jewish community suffered the most brutal anti-Semitic attack in the history of the United States when a gunman opened fire in the Tree of Life building in Pittsburgh, taking the lives of 11 innocent people from three congregations: Dor Hadash, New Light and Tree of Life * Or L'Simcha, all of whom were joined in prayer. One year later, we will take a moment to honor their memory.
On October 27th people from around the world will have the opportunity to join Pittsburgh in a public memorial service. We invite you to join us at the Jewish Community Center of Scranton (JCC) to pause and pledge to maintain our abiding sense of unity and responsibility for one another. A brief program will take place at the JCC at 4:30pm and will precede the watching of the public memorial service online which begins at 5pm.
_______________________________________________________________________________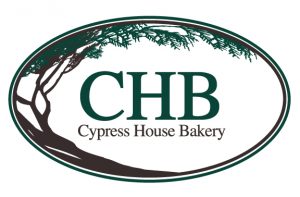 ECW of the Diocese of Bethlehem is supporting Cypress House Bakery as their 2019 Diocesan Convention Project
Cypress House at St. Luke's is a newly affiliated 501(c)(3) non-profit organization of St. Luke's Church, Scranton.
Located in center city Scranton, St. Luke's has long had a focus on reaching out to the community and living into our historic motto "in the heart of things."  In that same spirit, Cypress House at St. Luke's, has been established as a faith-based organization that will offer social services based upon the needs of our community. The inaugural program of Cypress House will be a bakery which will serve as a prison re-entry program.
A study by the Vera Institute shows that while the number of people held in local jails on any day in the United States has increased four-fold since 1970, the jail incarceration rate of Lackawanna County has increased by more than 15 times between 1970 and 2014. Amongst Scranton's local prison population, minorities are 12 times more likely to be imprisoned here than whites (the national rate is 4 times). The local re-entry task force indicates that despite an incarceration population of over 1000, only 50-60 supportive employment opportunities exist in the community.
Using HomeBoy Bakery of Los Angeles, California as a prototype, the long term goal of Cypress House is to develop a viable business run entirely by those re-entering society to rival local commercial bakeries in daily production and sales volume. 
Its short-term goal is to teach marketable skills via the development of a menu of gourmet sandwiches which will be freshly made using top-quality ingredients and homemade bread that is baked daily on the premises. The sandwiches will then be hand-delivered to downtown businesses by Cypress House employees. In addition to job training, the program will be directed by a social services professional highly skilled at counseling, as well as vocational training in a culturally sensitive manner. Actual apprenticeships will be awarded by a licensed baker.
Through Cypress House, we hope to live more deeply into God's call to seek and serve Christ in all persons and to respect the dignity of every human being.
Please help us support this inspired ministry by sending a check payable to: EPISCOPAL DIOCESE OF BETHLEHEM
memo line: CYPRESS HOUSE BAKERY
And send to: Diocesan House, 333 Wyandotte St., Bethlehem, PA   18015
ADDITIONAL EVENTS
Safety Net Volunteers needed:  Monthly volunteers are needed to work a four-hour (12-4) shift at the door; a sign-up sheet is located in Israel Lounge. If you are available and can assist in this way, or have any questions, please contact Robin O'Hearn at (570) 963-5407. There is an ongoing need to restock the food pantry shelves for our neighbors in need. Items needed are:  Canned fruit or meat—soups, tuna;  Boxed pasta/Spaghetti; Pasta sauces; Canned Chef Boyardee; Macaroni & Cheese Dinner; Peanut Butter/Jelly; Rice;  Juices: (100% juice) orange, apple; Boxed Cereal; Shampoo and Deodorant;  Baby wipes; Diapers—3, 4, 5; Razors (Men's & Women).
Upcoming Concerts at St. Luke's
ALLELUIA!
A Lyric Consort Christmas
Friday Evening, December 13, 2019 at 8:00 pm
St. Luke's Episcopal Church, Scranton


Adults $10.00
Students Free

"Alleluia!" Shouted with joy and whispered in awe, the word frames our annual program of Carols and Art Music. Music of Whitacre, Arnesen, Howells, Sweelinck, Grieg, Gjeilo, and more, followed by a festive Wassail reception.
Office hours – The parish office is open Tuesday – Friday from 8:30 A.M. to 3:00 P.M.  In the event of a pastoral emergency, Mother Barnes may be reached on her pastoral cell phone, (646) 533-1836.