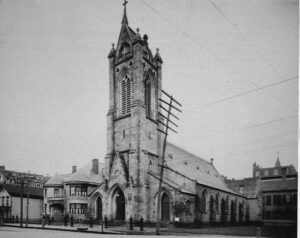 On Friday, July 2, 2021, St. Luke's celebrated the 150th Anniversary of our current church building.  Celebration include an Anniversary Eucharist at 6PM, and an open house with tours and exhibits. Outdoor festivities included refreshments, games and activities for children and families and a jazz band. Photos of the evening's celebration will be posted soon. Sincere thanks to all who made this evening's celebration possible!
Click here to view the Anniversary Eucharist. 
Click here to view Bp. Kevin's greeting and blessing.
St. Luke's Episcopal Church, Wyoming Avenue Scranton 150th Anniversary Virtual Tour is available here