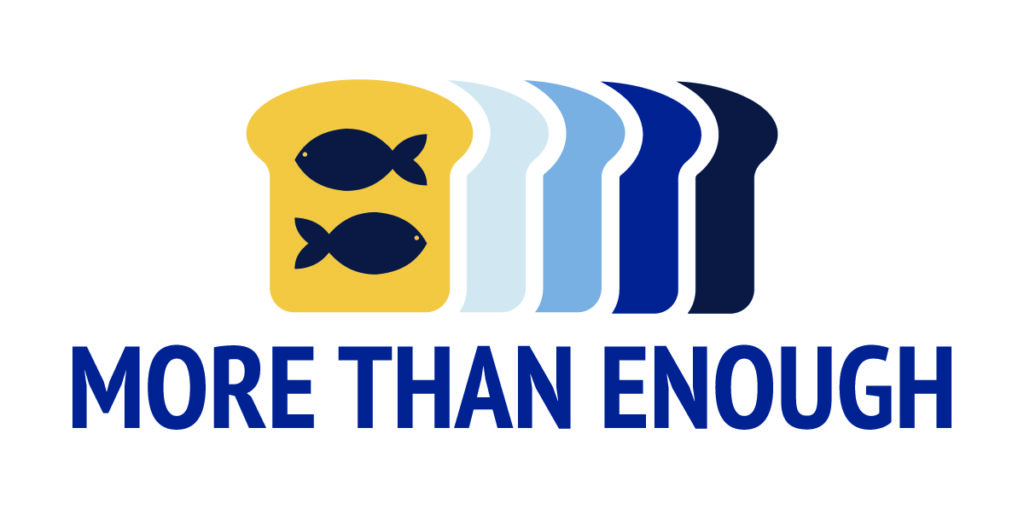 More Than Enough – Annual Stewardship Campaign to Launch
Our Annual Fall Stewardship Campaign will begin on September 11, with the ingathering of pledges on Christ the King Sunday, November 20. The program we will use this year is an ongoing year-long program offered through The Episcopal Network for Stewardship (TENS). TENS has chosen the theme "More than Enough" as the theme for 2022/23.
As we emerge from this period of disruption and isolation in our congregations across the Episcopal Church, we have felt the pain and frustration of distance, of diminished resources, and of our ability to connect in the ways to which we are accustomed. However, as we take inventory of our spiritual resources, the strength of our community, and our capacity for generosity, we realize that there is now, and always has been, More Than Enough.
Jesus fed the multitude with five loaves and two fish – "And all ate and were filled. What was left over was gathered up, twelve baskets of broken pieces." (Luke 9:17). You will be hearing from me, our Senior Warden, the Stewardship Team, and others from the St. Luke's community as we consider this theme more deeply and the blessings of abundance that we have, and share in, here at St. Luke's.
— Mother Barnes
————————————————————————————-