THIS WEEK AT ST. LUKE'S
Live streaming and zoom gatherings from St. Luke's.
Morning and Evening Prayer are being offered daily:
Morning Prayer at 9 AM; Evening Prayer at 5PM.
Sunday Liturgy, 10AM – Please note, beginning Sunday, June 14th we will stream Sunday Liturgy at 10AM (this is in addition to Morning Prayer, Rite I at 9AM). Sunday Liturgy will be offered with spiritual communion. A full service leaflet for the Sunday service may be found by clicking here.
Please join us on our Facebook page for a live stream of the services listed above.
Click here for a copy of the Book of Common Prayer!
Click here for a copy of Enriching Our Worship 1. This contains supplemental liturgical materials (i.e. Canticles) we occasionally use for Morning and Evening Prayer.
Prayers and Litanies
Prayers for Self, Church, Community, and World Amidst the Coronavirus Pandemic (The Episcopal Church)
Prayers : For Use During the Coronavirus Outbreak (Church of England)
A Pandemic Prayer Litany for Health Care Workers (St. John's, Boulder)
A Pandemic Prayer Litany for Police Officers and First Responders (St. John's, Boulder)
A Prayer for Peace in Our Streets (from dailyoffice.org)
Virtual Coffee Hour, Sundays, 11AM (following 10AM Sunday Liturgy).
Click here to join coffee hour.
Sunday Adult Ed – Study of the Gospel of Matthew, Sunday, 12 PM.
Join us for a weekly gathering to review and share reflections from our study of Matthew. Click here to join in the class.
Sunday, July 12th we will be discussing Matthew 18.
Children's Christian Education Materials
Click below to access free faith formation resources for kids for the this Sunday, July 12, 2020. Materials include:
– Lectionary based Children's worship bulletin coloring page
– and The Sunday Paper Junior
Here's a resource for talking to kids about race: A Kids Book About Racism by Jelani Memory — An excellent book and video reading by the author for young children.
See our Children and Youth page for more offerings including resources for talking with kids about the challenging issues of our time.
Social Justice Book Club – Monday, July 13, 2020, 6:30 PM.
The Albright Memorial Library and St. Luke's Episcopal Church present a night of discussion on If You See Me, Don't Say Hi by Neel Patel. To join in, please click here.
"In eleven sharp, surprising stories, Neel Patel gives voice to our most deeply held stereotypes and then slowly undermines them. His characters, almost all of who are first-generation Indian Americans, subvert our expectations that they will sit quietly by. We meet two brothers caught in an elaborate web of envy and loathing; a young gay man who becomes involved with an older man whose secret he could never guess; three women who almost gleefully throw off the pleasant agreeability society asks of them; and, in the final pair of linked stories, a young couple struggling against the devastating force of community gossip.."
Borrow a copy from the library or get a 25% discount when you order a book club title at Library Express, 2nd Floor at the Marketplace at Steamtown, 570-558-1670.
Centering Prayer
Tuesday, 5:30 PM. Join in the virtual chapel by clicking here.
Click here for a brochure on The Method of Centering Prayer.
FOR SUCH A TIME AS THIS
Conversations on Race to Call forth Solidarity
Thursday evenings, June 11 through July 30, from 7pm to 8:45pm
A VIRTUAL Series
With a goal of opening our hearts and minds to discussion and discernment about how we can actively stand in solidarity together against racism, bigotry, and inequality, Canon Grandfield is facilitating an eight-week course "Nativity Cathedral, For Such a Time as This."
The COVID-19 Pandemic has only highlighted long-standing inequalities. This is a time for us to join together in raising awareness, in listening to the truth, expertise, and stories of People of Color, to equip and enlighten ourselves through study, and through non-judgmental conversation, to empower ourselves to be changed ourselves and agents of change in our world.
This work together is intentionally intended to be discomforting, with hopes that in our discomfort we will really feel empathy which leads us to be resolved, and engaged anew, and fierce in our commitment to working to dismantle systemic racism.
Thursday evenings, June 11 through July 30, from 7pm to 8:45pm, we will gather virtually. In order to facilitate a coherent dialogue in safe space, participants are expected to commit to all (most) of the sessions. A set of short readings will be part of the expected preparation for the course sessions. Our topics will be:
1. Myths of Anglo-Saxon and White Superiority
2. The Racial Contract and Implicit Bias
3. Whiteness, White Space, and White Fragility
4. Black Personhood, and the Black Body
5. Anglicanism as Historical Global Broker of Whiteness and Blackness
6. Being Black in the Lehigh Valley and the "Dregs" down from Nativity
7. COVID-19: Hotspots, Comorbidities, and Inequities
8. Dreaming of God's Equitable Reign
Sessions will include a brief interview; a time of learning; and a time for facilitated, open discussion.
Canon Grandfield will conduct and present interviews with important leaders in this conversation such as Esther Lee, President of the Bethlehem NAACP; Dr. Sirry Alang, Professor of Sociology at Lehigh University; Bishop James Tengatenga, retired bishop of Southern Malawi, once chair of the Anglican Consultative Council, and current Professor of Global Anglicanism at The University of the South; and the Rev. Emily Ann Garcia Livingston, Pastor of St. John UCC in Allentown, among others.
Questions? Canon Grandfield – 484-892-7659 or email
Register to join the conversation
Additional resources on Race and Racism
"Can you yearn enough for Church; can you yearn enough for Jesus."
Bishop Kevin expresses his support of Kelly Brown Douglas, Stephanie Spellers, and Winnie Varghese, and encourages everyone in the diocese to read their message, "Speaking of Freedom," and reflect upon this moment.
Here is their written statement.
https://dfms-my.sharepoint.com/…/EWobhXqaQGVPogF-T-ysGXkBoN…
In this video they read the statement and discuss.
Please, I urge you to read, mark, learn and inwardly digest. This is a call to the Church, to us Episcopalians, to BE CHURCH.
In peace,
Mother Barnes
__________________________________________________________________________
White Fragility Book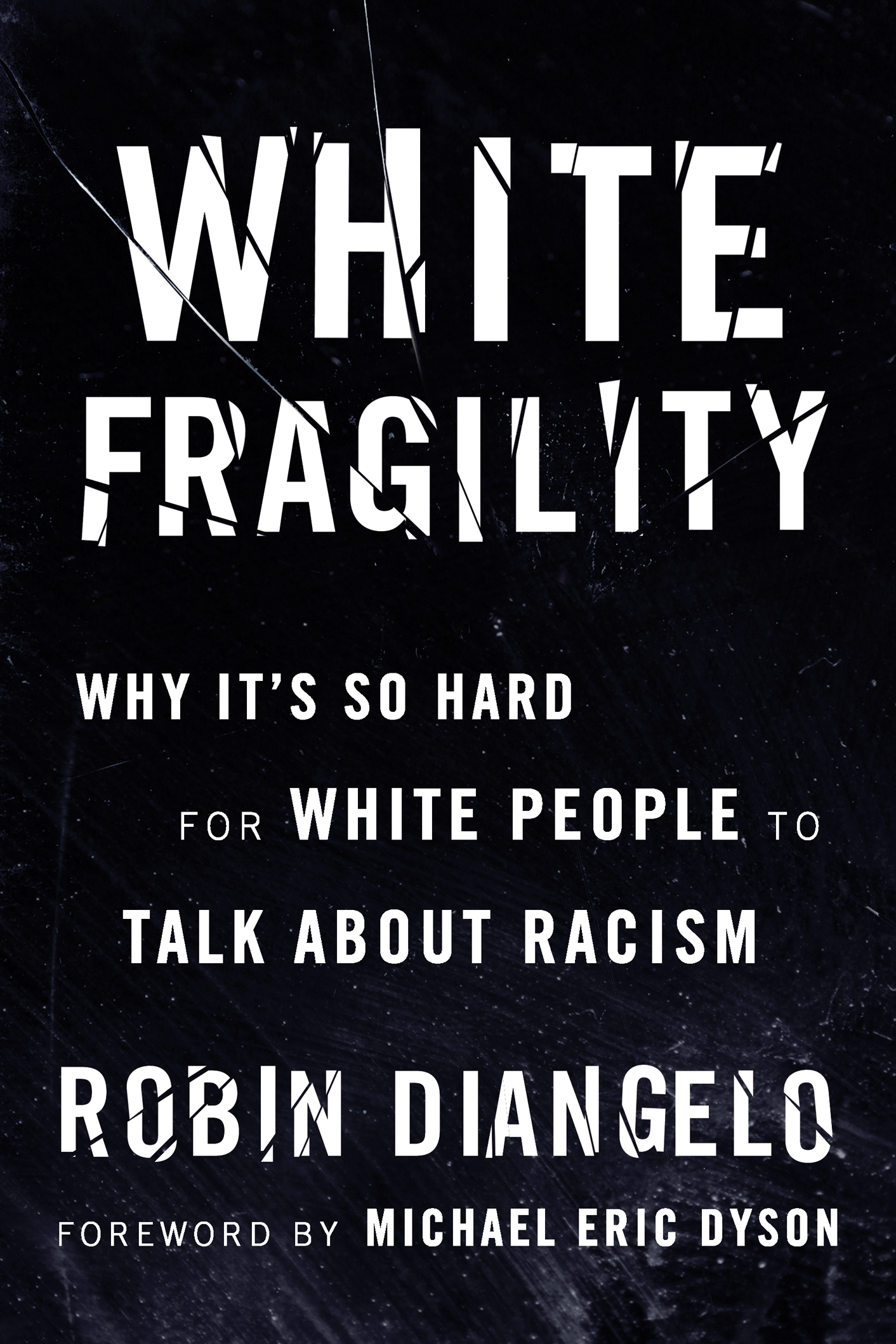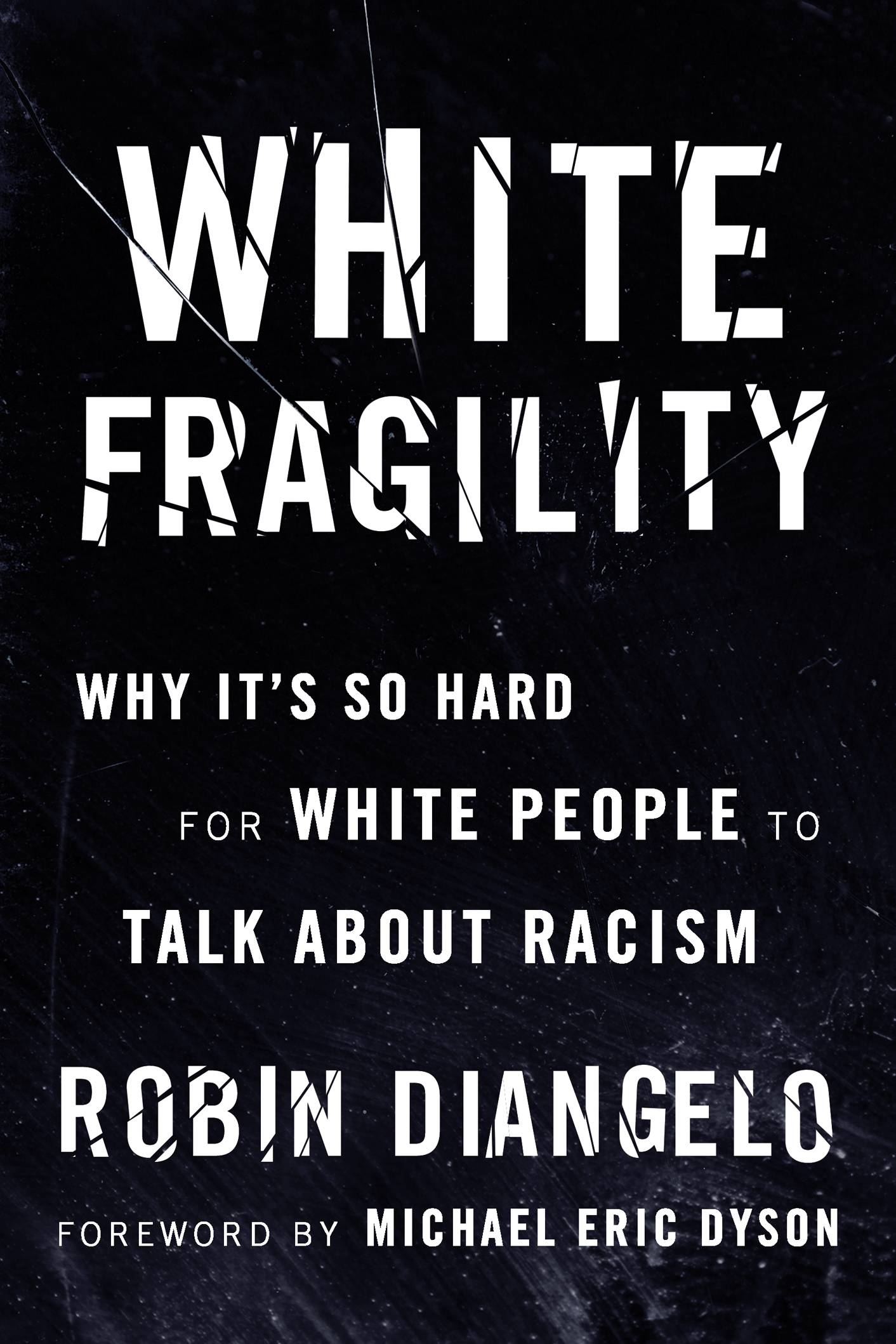 In this "vital, necessary, and beautiful book" (Michael Eric Dyson), antiracist educator Robin DiAngelo deftly illuminates the phenomenon of white fragility and "allows us to understand racism as a practice not restricted to 'bad people'" (Claudia Rankine). Referring to the defensive moves that white people make when challenged racially, white fragility is characterized by emotions such as anger, fear, and guilt, and by behaviors including argumentation and silence. These behaviors, in turn, function to reinstate white racial equilibrium and prevent any meaningful cross-racial dialogue. In this in-depth exploration, DiAngelo examines how white fragility develops, how it protects racial inequality, and what we can do to engage more constructively."
To purchase the book visit: http://www.beacon.org/White-Fragility-P1346.aspx, or purchase here as a pdf.
Another great option:
Seeing My Skin: A Story of Wrestling with Whiteness
Peter Jarrett Schell's compelling personal story invites us to consider the role of race in our own lives. It's available to read FREE this month on Issuu.
And a good article from Psychology Today – The Psychology of Rioting: The Language of the Unheard.
___________________________________________________________________________
For those who still wish to view our Holy Week at Home booklet – Click here to access a full service booklet of resources which were used for observing Holy Week at Home. These may be used in the home by individuals and families. St. Luke's supplemented these with the streamed services which are still available on our parish Facebook page.
Here's an Ascension and Pentecost at Home resource compiled by Rev. Beth Hoffman Reed and Rev. Peter Pearson for seasonal devotion.
If you haven't used Zoom before, we encourage you to watch this video in advance. Want to know more about how to find a live stream on Facebook? Click here.