THIS WEEK AT ST. LUKE'S
Live streaming and zoom gatherings from St. Luke's. 
Broadcast Link for all Services: https://www.facebook.com/St-Lukes-Episcopal-Church-Scranton-PA-215512459865/
Daily Office: Morning and Evening Prayer – Morning Prayer at 9 AM; Evening Prayer at 5PM are live-streamed on Sunday; Tuesday through Saturday.
SATURDAY, NOVEMBER 28  – Evening Prayer livestreamed from St. Luke's at 5PM. A full service leaflet for the Saturday Evening Prayer service may be found by clicking below:
Click here for Service Leaflet
SUNDAY, NOVEMBER 29  – Last Sunday after Pentecost
Christ the King (Lectionary Readings)
Morning Prayer, Rite I at 9AM live streamed from the Memorial Garden.
Sunday School, 9:30 AM – From Sunday, September 6 until Advent we will be offering a virtual program on the Beatitudes. Please email Mother Barnes at mthrbarnes@gmail.com to register and receive Zoom log-on information.
Sunday Liturgy, 10AM –Sunday Liturgy is a service of Ante-Communion with spiritual communion. A full service leaflet for the Sunday service may be found by clicking below:
Service Leaflet for November 22, 2020
Please join us on our Facebook page for the streaming of the services listed above.
Click here for a copy of the Book of Common Prayer!
Click here for a copy of Enriching Our Worship 1. This contains supplemental liturgical materials (i.e. Canticles) we occasionally use for Morning and Evening Prayer.
Virtual Coffee Hour, Sundays, 11:15AM (following 10AM Sunday Liturgy). Please note the new time!
Click here to join coffee hour.
Children's Christian Education Materials
Click below to access free faith formation resources for kids.
For Sunday, November 22, 2020. Materials include:   
For Thanksgiving Day, November 26, 2020. Materials include:   
– Lectionary based Sunday Paper Junior Special Thanksgiving Edition.
Sunday School, 9:30 AM – On November 29, The First Sunday of Advent, we begin a 4-week Godly Play journey through Advent! Godly play is a Montessori –based curriculum. Please email Mother Barnes at mthrbarnes@gmail.com to register and receive Zoom log-on information.
See our Children and Youth page for more offerings including resources for talking with kids about the challenging issues of our time.
THURSDAY, NOVEMBER 26 – Thanksgiving Day
Thanksgiving Day Liturgy, 10AM – Our St. Luke's Thanksgiving Day Service will be held on Thursday, November 26th at 10AM. The service will be live-streamed from St. Luke's.
Service Leaflet for November 26, 2020
Centering Prayer – Thursdays at 5:30 PM. Join in the virtual chapel by clicking here.  Click here for a brochure on The Method of Centering Prayer.
Upcoming Services and Events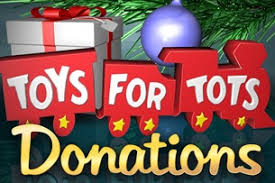 November 1 – December 6: The St. Luke's Sunday School class will collect toys again this year for Toy for Tots. Please bring a new unwrapped toy and place it in the boxes that will be in the rear of the church. Please – No toy weapons of any kind. For more information, please contact Mother Barnes at mthrbarnes@gmail.com or call the parish office at 570-342-7654.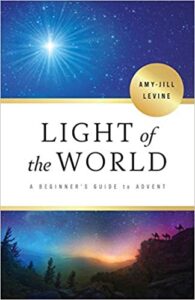 Advent Adult Formation Book Study – Tuesdays in Advent at 7PM via Zoom
Join us for our Advent Adult Formation book study of Amy Jill Levine's book, Light of the World: A Beginner's Guide to Advent. Book study will be Tuesday evenings in Advent (December 1, 8, 15, 22) at 7pm via Zoom. Please see our website for more information. Session may be accessed on Zoom by clicking here.
"In Light of the World: A Beginner's Guide to Advent, author, professor, and biblical scholar Amy-Jill Levine explores the biblical texts surrounding the story of the birth of Jesus. Join her as she traces the Christmas narrative through the stories of Zechariah and Elizabeth, Mary, the journey to Bethlehem, and the visit from the Magi. These stories open conversations around connections of the Gospel stories to the Old Testament, the role of women in first-century Jewish culture, the importance of Mary's visitation and the revolutionary implications of Mary's Magnificat, the census and the stable, and the star of Bethlehem and the flight to Egypt."
Amy-Jill Levine is University Professor of New Testament and Jewish Studies and Mary Jane Werthan Professor of Jewish Studies at Vanderbilt Divinity School and College of Arts and Sciences. An internationally renowned scholar and teacher, she is the author of numerous books including The Misunderstood Jew: The Church and the Scandal of the Jewish Jesus and The Meaning of the Bible: What the Jewish Bible and the Christian Old Testament Can Teach Us. She is also the co-editor of the Jewish Annotated New Testament. Professor Levine, who has done over 300 programs for churches, clergy groups, and seminaries, has been awarded grants from the Mellon Foundation, the National Endowment for the Humanities, and the American Council of Learned Societies. Institutions granting her honorary degrees include Christian Theological Seminary and the Episcopal Seminary of the Southwest.
Parish Survey
Have you completed the parish survey? We'd love to hear from you!
We are conducting a parish survey prior to reopening to obtain feedback and hear from you as your hopes and concerns. To complete the survey, click here.
Prayers and Litanies and Devotional Resources
Prayers for Self, Church, Community, and World Amidst the Coronavirus Pandemic (The Episcopal Church)
Prayers : For Use During the Coronavirus Outbreak (Church of England)
A Pandemic Prayer Litany for Health Care Workers (St. John's, Boulder)
A Pandemic Prayer Litany for Police Officers and First Responders (St. John's, Boulder)
A Prayer for Peace in Our Streets (from dailyoffice.org)
A National Service for Healing and Wholeness – Live from Washington National Cathedral – Sunday, November 1, 2020, 4-5:30PM
Click
here
for a copy of the Service Leaflet.
Presiding Bishop Michael Curry led a live-streamed prayer service from Washington National Cathedral, Holding on to Hope: A National Service for Healing and Wholeness, on All Saints Sunday, November 1, at 4:00-5:30 p.m. EST. In the midst of a pandemic, racial reckoning, and a historic election, the live-streamed service gathered Americans for prayer, song, lament, hope, and a call to love God and neighbor. The event was simulcast in English and Spanish.
Resources on Race and Racism
"Can you yearn enough for Church; can you yearn enough for Jesus."
Bishop Kevin expresses his support of Kelly Brown Douglas, Stephanie Spellers, and Winnie Varghese, and encourages everyone in the diocese to read their message, "Speaking of Freedom," and reflect upon this moment.
Here is their written statement.
https://dfms-my.sharepoint.com/…/EWobhXqaQGVPogF-T-ysGXkBoN…
In this video they read the statement and discuss.
Please, I urge you to read, mark, learn and inwardly digest. This is a call to the Church, to us Episcopalians, to BE CHURCH.
In peace,
Mother Barnes
__________________________________________________________________________
White Fragility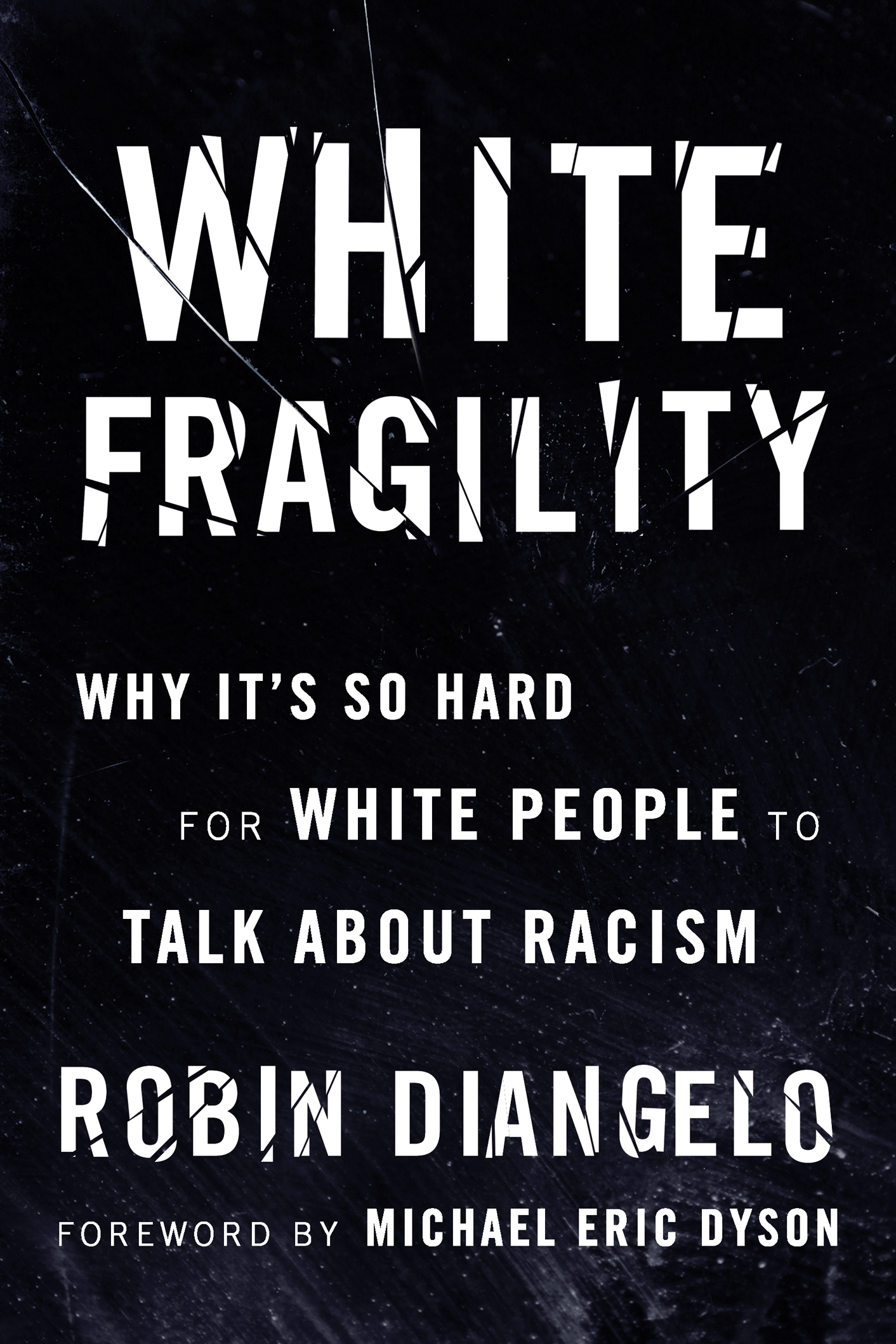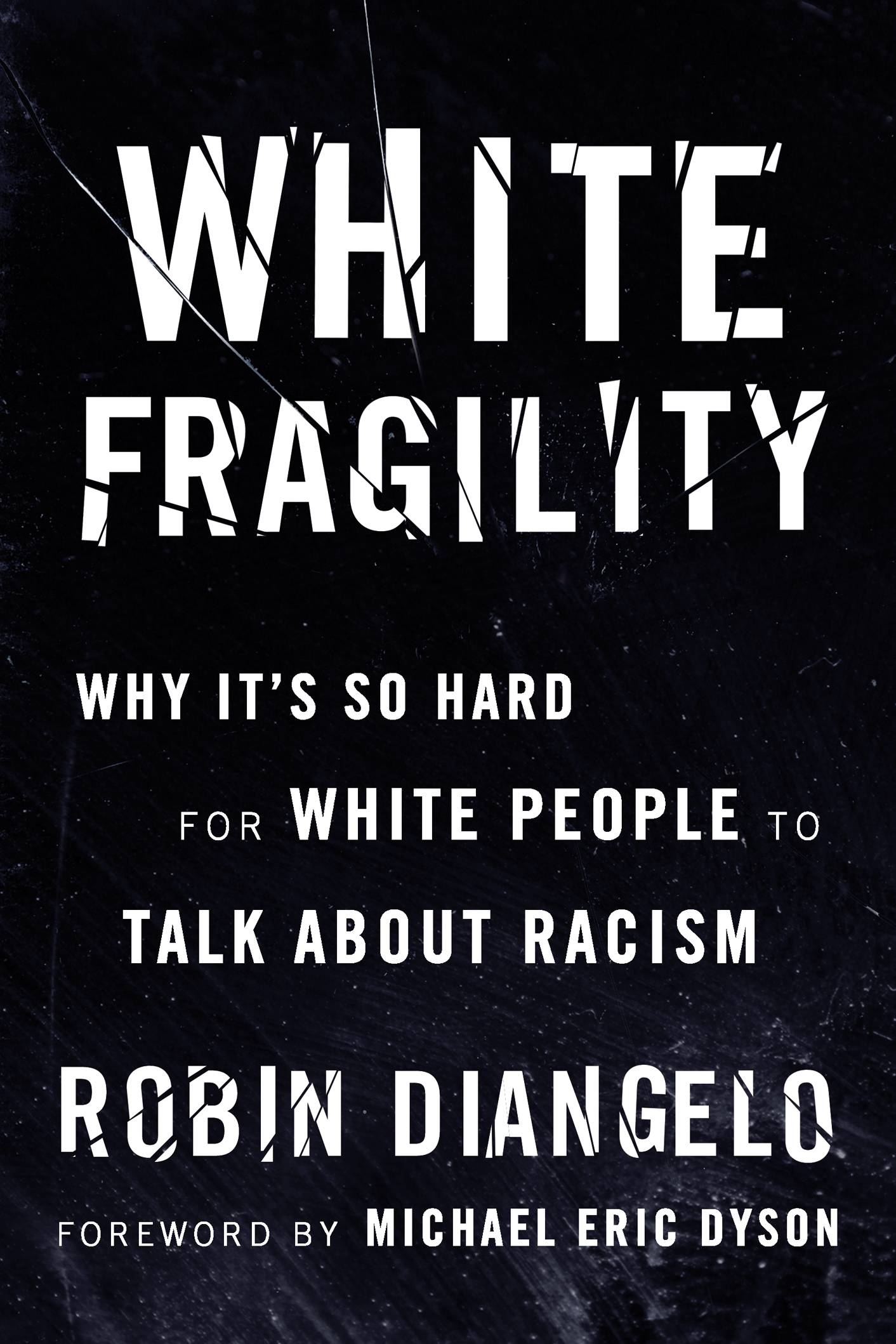 In this "vital, necessary, and beautiful book" (Michael Eric Dyson), antiracist educator Robin DiAngelo deftly illuminates the phenomenon of white fragility and "allows us to understand racism as a practice not restricted to 'bad people'" (Claudia Rankine). Referring to the defensive moves that white people make when challenged racially, white fragility is characterized by emotions such as anger, fear, and guilt, and by behaviors including argumentation and silence. These behaviors, in turn, function to reinstate white racial equilibrium and prevent any meaningful cross-racial dialogue. In this in-depth exploration, DiAngelo examines how white fragility develops, how it protects racial inequality, and what we can do to engage more constructively."
To purchase the book visit: http://www.beacon.org/White-Fragility-P1346.aspx, or purchase here as a pdf.
Here is another good book on racism that is free right now – Me and White Supremacy   And here's a workbook to accompany it.
And a good article from Psychology Today – The Psychology of Rioting: The Language of the Unheard.
___________________________________________________________________________
For those who still wish to view our Holy Week at Home booklet – Click here to access a full service booklet of resources which were used for observing Holy Week at Home. These may be used in the home by individuals and families. St. Luke's supplemented these with the streamed services which are still available on our parish Facebook page.
Here's an Ascension and Pentecost at Home resource compiled by Rev. Beth Hoffman Reed and Rev. Peter Pearson for seasonal devotion.
If you haven't used Zoom before, we encourage you to watch this video in advance. Want to know more about how to find a live stream on Facebook? Click here.