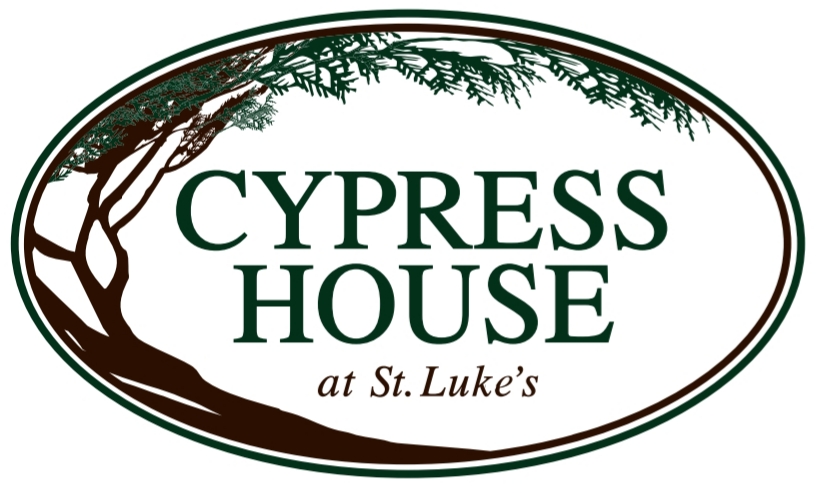 Cypress House at St. Luke's is a newly affiliated 501(c)(3) non-profit organization of St. Luke's Church, Scranton.
Located in center city Scranton, St. Luke's has long had a focus on reaching out to the community and living into our historic motto "in the heart of things." In that same spirit, Cypress House at St. Luke's, has been established as a faith-based organization that will offer social services based upon the needs of our community.
The name, Cypress House, was chosen as the Cypress tree, which has a majestic appearance, has long been associated with death and rebirth, with transformation into strength. It is also known for its healing properties, and its spiraling into the air is associated with divine light. Common to the Holy Land, cypress trees grow well in dry climates, offering shade and comfort to those in distress; in a similar vein, St. Luke's seeks to offer a compassionate response to the human suffering in our community. There are numerous organizations providing social services in the area. Therefore, our goal is to be a collaborative partner with existing organizations by providing services that are not offered, as yet.
A study by the Vera Institute shows that while the number of people held in local jails on any day in the United States has increased four-fold since 1970, the jail incarceration rate of Lackawanna County has increased by more than 15 times between 1970 and 2014. Amongst Scranton's local prison population, minorities are 12 times more likely to be imprisoned here than whites (the national rate is 4 times). The local re-entry task force indicates that despite an incarceration population of over 1000, only 50-60 supportive employment opportunities exist in the community.
The inaugural program of Cypress House will be a bakery that will serve as a prison re-entry program.
Using HomeBoy Bakery of Los Angeles, California as a prototype, the long term goal of Cypress House is to develop a viable business run entirely by those re-entering society to rival commercial bakeries in daily production and sales volume.
Its short-term goal is to teach marketable skills via the development of a menu of gourmet sandwiches which will be freshly made using top-quality ingredients and homemade bread that is baked daily on the premises. The sandwiches will then be hand-delivered to downtown businesses by Cypress House employees. In addition to job training, the program will be directed by a social services professional highly skilled at counseling, as well as vocational training in a culturally sensitive manner. Actual apprenticeships will be awarded by a licensed baker.
While a happy coincidence, launching a bakery program seems quite fitting as St. Luke's is a parish in the Episcopal Diocese of Bethlehem. In Hebrew, the two words Beth-lehem means "house" and "bread," or house of bread.
Through Cypress House, we hope to live more deeply into God's call to seek and serve Christ in all persons and to respect the dignity of every human being.
Donations to Cypress House Bakery may be sent to:
Cypress House Bakery
232 Wyoming Ave. Scranton, PA 18503
or by visiting the Cypress House website
Click on the links below to view media coverage of Cypress House Bakery
https://www.pressreader.com/usa/the-times-tribune/20191222/282776358442906
https://wnep.com/tag/cypress-house-bakery