ANNOUNCEMENTS AND UPCOMING EVENTS
*Please see our Covid-19 Updates page for updates and information regarding Coronavirus (COVID-19)
IN-PERSON WORSHIP
In-person worship resumed on the Eve of Pentecost, May 22, 2021. We will still continue to stream our services.
Broadcast Link for all services:
https://www.facebook.com/St-Lukes-Episcopal-Church-Scranton-PA-215512459865/
Our schedule of daily livestreamed services is:
Saturdays: Evening Prayer Liturgy, 5PM.
Sundays: Morning Prayer (Rite I), 9 AM; Sunday Liturgy, 10AM; Evening Prayer at 5 PM.
Tuesday – Saturday morning: Morning Prayer at 9AM; Evening Prayer at 5 PM. (Please note, there are no streamed services on Mondays.)
All services are livestreamed on the St. Luke's Facebook page and may be accessed by clicking here.
For a complete schedule of our parish worship services, classes, and events please visit our Streamed Services and Virtual Offerings page.
Events at St. Luke's and around the Diocese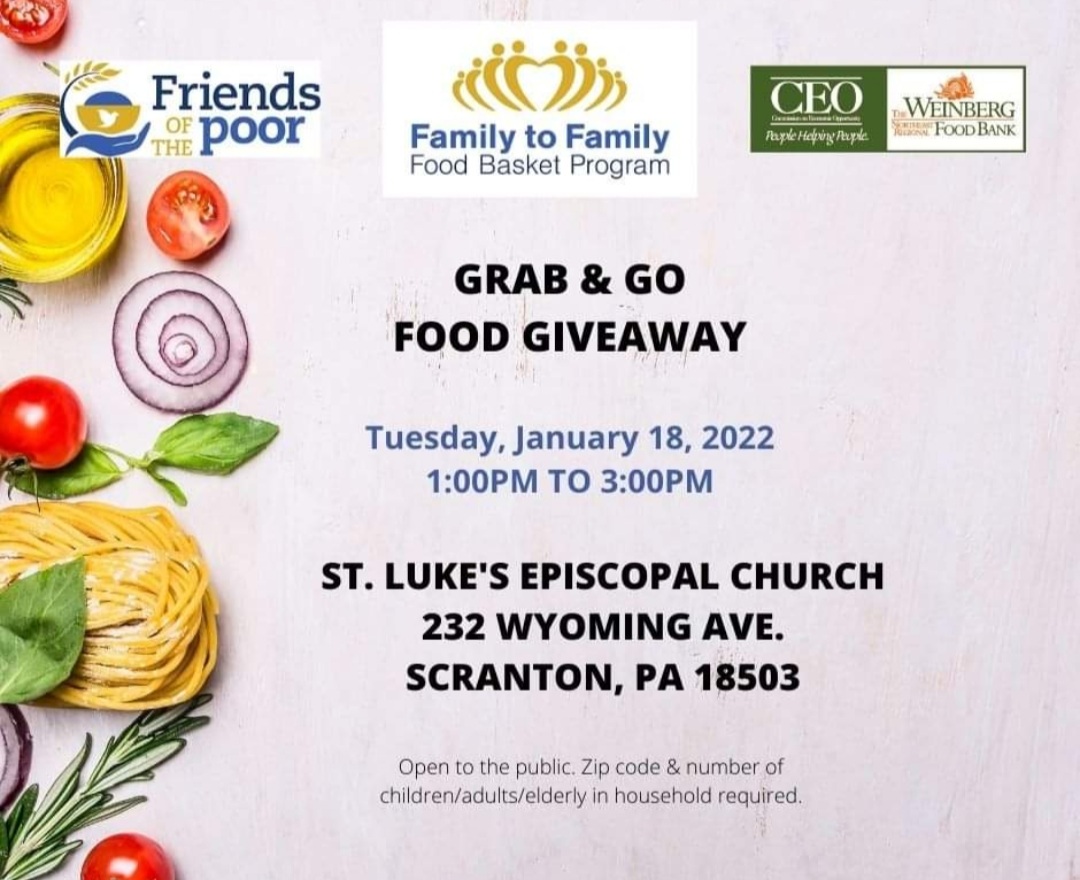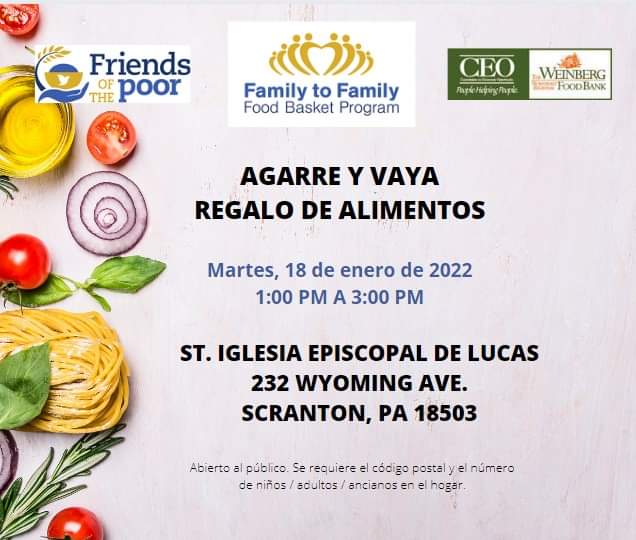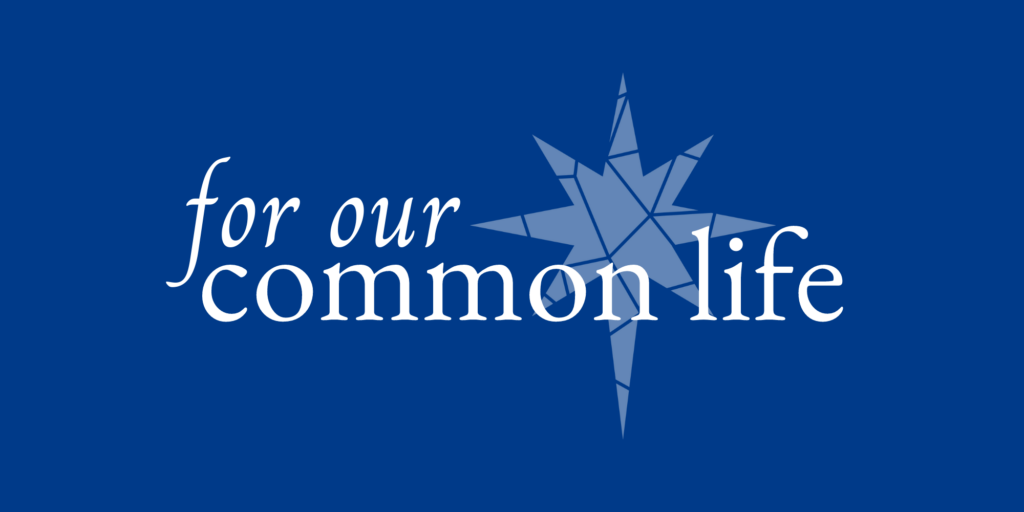 A four-part virtual formation series beginning Thursday, December 2 at 7:00pm focused on issues of racial reconciliation and the calling of the Church and our diocese to strive for justice and peace among all people. This series was born of the work and study of the diocesan Racial Justice and Reconciliation Task Force and diocesan staff. We have worked together to create a series of guided interviews with authors and speakers from across the Church that will prompt group discussions and, hopefully, ministry in our congregations and action in our communities.
Click here to register to receive the zoom information and to access resources and materials.
Any questions, email office@diobeth.org


A few updates:
1) Both videos of the interview with Canon Spellers have been uploaded to our YouTube channel: Diocese of Bethlehem.
a. Feel free to share it with your congregations.

2) Join us this Wed. Dec. 15th at 5:30pm on our Diocesan Facebook Page for a Live conversation with Bishop Kevin as we continue to reflect on key takeaways from our first session. More in Common: Conversations for our Common Life with Bishop Kevin.


Our second session of For our Common Life is coming up soon on Thursday, January 13th at 7pm, and we hope you can join us! Session two features the Rev. Dr. Tony Lewis, retired professor of New Testament and Greek at Virginia Theological Seminary and associate priest at St. Paul's K Street, Washington, DC. We'll be looking at the shortest of Paul's authentic letters — Philemon — as a lens for a wonderful conversation on what we can learn from scripture about social responsibility, our relationships in Christ, and as always, our common life.


If you signed up for Session One in December, the same Zoom link you received will work for Session Two as well. If you'd like to register to attend, you may do so here: www.diobeth.org/common-life

____________________________________________________________________________
In a Pastoral Emergency, please contact—The Reverend Rebecca A. Barnes, Priest-in-Charge at 646-533-1836 or via e-mail at mthrbarnes@gmail.com. If you or a family member are in the hospital, health care facility, or are home bound and would like to have a visit from a member of our Pastoral Care Committee, please contact the parish office. Due to the Health Insurance Portability and Accountability Act, commonly known as HIPAA, the hospitals no longer automatically provide churches with the names of admitted parishioners. St. Luke's church complies with all HIPAA requirements and cannot provide personal information for sick or injured members without permission of the member or his or her close family member.
Please note: As a result of the COVID-19 Coronavirus pandemic, visitations to nursing facilities and hospitals have been restricted. Pastoral visits in these facilities will resume as soon as restrictions have been lifted.
_________________________________________________________________________